I would like to introduce Nikko Station Hotel Classic, which is right in front of JR Nikko Station and has a classic appearance. With a total of 71 rooms and restaurants, it will make your trip to Nikko a very memorable one.
The inside of the hotel has a classic atmosphere, and you can spend your time in a calm atmosphere. By soaking in a large natural hot spring with 100% natural hot spring water, you can relax and forget about your everyday life.
The photo below is JR Nikko Station in front of the hotel. It is a historic station that opened in 1890. It was renewed in 2017. Many people take pictures as a spot that retains the atmosphere of the 1900s.
Nikko Toshogu Shrine (World Heritage Site) is 3 km away, and Lake Chuzenji is 20 km away by climbing the Irohazaka slope. The location is excellent. You can spend your time in various ways, such as visiting tourist spots rich in nature, doing activities, and walking around Nikko city.
◇ Tobu Nikko Station 400m (about 4 minutes on foot)
◇ Nikkosan Rinnoji Temple 2 km (about 30 minutes on foot)
◇ Nikko Toshogu Shrine 2.5 km (about 35 minutes on foot)
◇ Kirifuri Falls 4 km (about 10 minutes by car)
◇ Kegon Falls/Lake Chuzenji 20 km (about 30 minutes by car)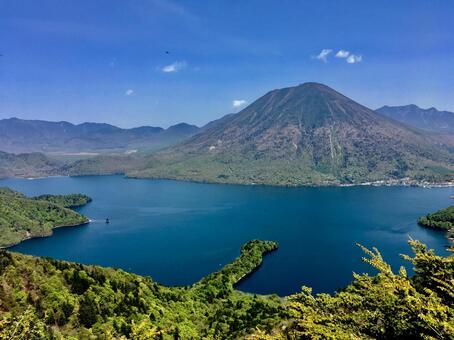 ◇ Senjogahara Marsh 30 km (45 minutes by car)
◇ Nikko Edomura 15 km (about 20 minutes by car)
◇ Tobu World Square 15 km (about 25 minutes by car)
◇ Kinugawa river rafting 20 km (about 30 minutes by car)
It is convenient because it is easy to go to the main sightseeing spots in Nikko by train, bus, car, or any means of transportation. I would like you to stay for a long time and enjoy the Nikko.
I introduced Nikko Station Hotel Classic in the center of Nikko city. There are also the following affiliated hotels, so please refer to them.
・Nikko Nishimachi Club a la touto
The hotels operated by the Nikko Hotels Group have access to various sightseeing spots, such as the resort area centered around Lake Chuzenji, the world heritage area including Nikko Toshogu Shrine, and the Kirifuri Plateau area surrounded by nature. That helps a lot. please refer.